Elena Bužan
Titov trg 4, 6000 Koper
https://www.upr.si
The University of Primorska has been a member of LifeWatch Slovenia since 2021 and contributes to LifeWatch ERIC through its research programme and infrastructure as well as various international projects.
The research programme Conservation Biology from Molecules to Ecosystems encompasses diverse biological fields such as taxonomy, ecology, genetics, transcriptomics, molecular and cellular biology, and health. The European research and innovation funding programme Horizon is an important tool to support research on wildlife monitoring and conservation at UP.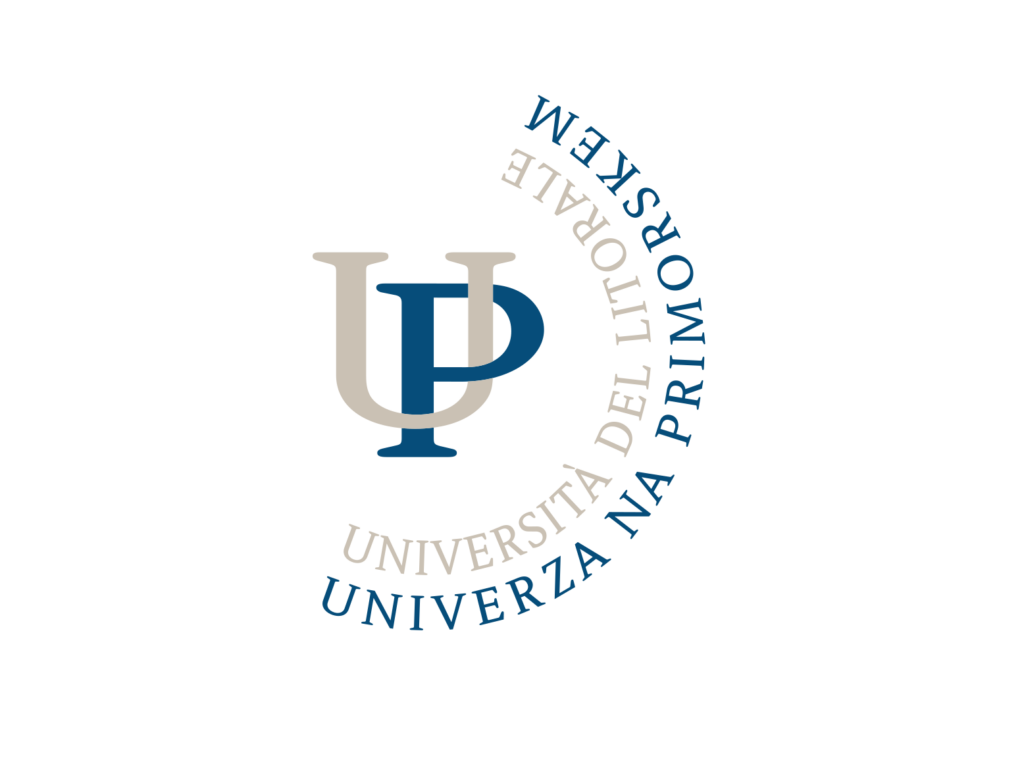 At the University of Primorska, we conduct multidisciplinary research in conservation, biodiversity, and public health through the interdisciplinary research programme Conservation Biology from Molecules to Ecosystems, which encompasses diverse biological fields such as taxonomy, ecology, genetics, transcriptomics, molecular and cellular biology, and health.
The research programme includes the study of both natural and anthropogenic (agricultural and urban) Mediterranean habitats, which represent an important and authentic habitat for many species and contribute to Slovenia's exceptional biodiversity.
The programme is divided into three areas of work:
1) conservation ecology,
2) conservation genetics, and
3) healthy Mediterranean ecosystems.
In studying taxa, we rely on ecological data and genetic/genomic population studies using various molecular technologies.
In 2020, the University of Primorska became a member of the international consortium ERGA (European Reference Genomic Atlas), which aims to identify a large number of complete genomes of wild species in Europe in order to better protect them.
The University of Primorska has been coordinating the international project STEP CHANGE – Science Transformation in EuroPe through Citizens involvement in HeAlth, coNservation and enerGy rEsearch (under the Horizon 2020 programme) since 2021, which includes five Citizen Science initiatives in the fields of nature, energy and health. 


The University of Primorska coordinates the Horizon 2020 project STEP CHANGE, which focuses on the implementation of five Citizen Science Initiatives (CSI) in the areas of health, energy and environment. 
One of the CSIs address wildlife monitoring and conservation in Slovenia. For the wildlife observation we developed a new app for monitoring species with the help of outdoor enthusiasts (hikers, hunters, farmers, photographers, and others) who live in or visit Slovenia and want to become citizen scientists. Regular and systematic monitoring of various species is also required by Slovenian and European legislation. 
Today, not only researchers but also nature lovers can make an exceptional contribution to better monitoring and understanding of wildlife populations and their needs. The collected data will not only contribute to better understanding of wildlife, but also to better management and protection of wildlife in Slovenia. 
Thanks to the widespread use of smartphones and the development of dedicated apps, everyone can now contribute, and the role of "citizen scientists" is becoming increasingly important. By linking citizen science data with large datasets from environmental observations, researchers can now address aspects that previously could not be achieved with their forces alone. 
The app is available for both smartphones and computers and requires only a one-time registration via email. Despite the ability to enter multiple data, the app is user-friendly, guiding users through internal links and simple menus from the beginning to the end of entering an observation. Through the app, users can get a graphical overview of their own entries and the overall information for the entire country. 
The project also includes systematic camera traps that are set up randomly, using a twofold approach. 
First, the random extraction of square cells from a lattice grid with a 10-km cell structure covering different area characterised by the presence of the most heterogeneous wildlife populations in the country.
Then, 12 random points are selected in each cell where camera traps are placed for a period of 30 days, the minimum period recommended for fauna inventory. Square cells are sampled without replacement, so each cell cannot be selected multiple times from the entire sampling frame. 
Sampling sites for camera traps are taken at random. Project results feed into broader European and global initiatives such as GEO BON and EuropaBON and the European Wildlife Observatory and are linked to other initiatives such as SnapShot Europe and Enetwild.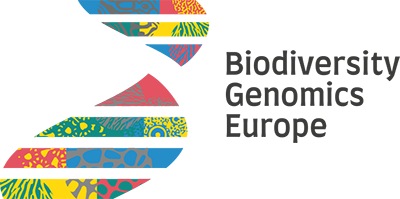 University of Primorska is a partner in the Horizon Europe project Biodiversity Genomics Europe (BGE). The BGE project coordinates and expands DNA barcoding and reference genome generation in the context of European biodiversity. The project develops synergies by bringing together the efforts and resources of the DNA barcoding and genome sequencing communities across the continent.
The goals of the BGE are to:
i) Build functioning biodiversity genomics networks at the European level to connect and build community capacity to use genomic tools to address the biodiversity crisis with the goal of
(a) future-proofing our networks for biodiversity genomics research,
(b) lower the thresholds of access to biodiversity genomics research, and
(c) promote co-creation and citizen engagement,
ii) establish and implement large-scale biodiversity genomic data-generating pipelines for Europe to accelerate the production of and access to genomic data for biodiversity characterization, conservation, and biomonitoring. With the goal of
(a) establish distributed and inclusive capacity,
(b) build economies of scale, and
(c) connect previously disjoined resources to provide relevant knowledge;
(iii) applying genomic tools to enhance understanding of pan-European biodiversity and biodiversity declines to improve the efficacy of management interventions and biomonitoring programmes. With the ambition to
(a) improve the use of biodiversity genomics data in science policy and
(b) establish European-wide largescale biodiversity genomics research mechanisms.
The BGE consortium consists of 33 partners from 20 countries and brings together for the first time at this scale the two barcoding and reference genome communities to implement its ambitious programme.
To support the implementation of the programme, BGE brings together two newly formed networks: BIOSCAN Europe, which focuses on DNA barcoding, and the European Reference Genome Atlas (ERGA), which focuses on genome sequencing.

The University of Primorska is the coordinator of the Slovenian consortium ERGA.SI., which contributes to the BGE as a European hotspot.
D'Andrea, L., Kalpazidou Schmidt, E., Bužan, E., Vidal Merino, M., Dall, E., Colonnello, C., Graversen, E. K., Cerri, J., Iacolina, L., & Feudo, F. Evaluating citizen science initiatives through a citizen science-based approach. Fteval JOURNAL for Research and Technology Policy Evaluation. 2022, 54, 43–50. https://doi.org/10.22163/fteval.2022.570
Pokorny, B., Cerri, J. & Bužan, E. Wildlife roadkill and COVID-19: A biologically significant, but heterogeneous, reduction. Journal of Applied Ecology. 2022, 59, 1291– 1301. https://doi.org/10.1111/1365-2664.14140.
LEUGGER, Flurin, BROQUET, Thomas, KARGER, Dirk Nikolaus, RIOUX, Delphine, BUŽAN, Elena, CORLATTI, Luca, CRESTANELLO, Barbara, ROLEČKOVÁ, Barbora, ŠPREM, Nikica, VALTEROVÁ, Radka, et al. Dispersal and habitat dynamics shape the genetic structure of the Northern chamois in the Alps. Journal of biogeography. 2022, str. 1-14, ilustr. ISSN 0305-0270. https://onlinelibrary.wiley.com/doi/10.1111/jbi.14363, https://doi.org/10.1111/jbi.14363, DOI: 10.1111/jbi.14363.
Formenti, G., Theissinger, K., Fernandes, C., Bista, I., Bombarely, A., Bleidorn, C., Ciofi, C., Crottini, A., Godoy, J. A., Höglund, J., Malukiewicz, J., Mouton, A., Oomen, R. A., Paez, S., Palsbøll, P. J., Pampoulie, C., Ruiz-López, M. J., Svardal, H., Theofanopoulou, C., … Zammit, G. The era of reference genomes in conservation genomics. Trends in Ecology & Evolution. 2022, 37(3), 197–202. https://doi.org/10.1016/j.tree.2021.11.008
IACOLINA, Laura, BUŽAN, Elena, SAFNER, Toni, BAŠIĆ, Nino, GERIČ, Urška, TEŠIJA, Toni, LAZAR, Peter, ARNAL, Maria Cruz, CHEN, Jianhai, HAN, Jianlin, ŠPREM, Nikica. A mother's story, mitogenome relationships in the genus Rupicapra. Animals. 2021, vol. 11, iss. 4, str. 1-11, ilustr. ISSN 2076-2615. DOI: 10.3390/ani11041065.